Garden of the 21st century - Warsaw
DELVA Landscape Architects + Michael van Gessel, Mecanoo en Jojko Nawrocki Architekci design the Garden of the 21st century in Warsaw.
A vast city park with a great museum spread over different pavillions is an asset to any city. So the city of Warsaw has a real treasure, which is obviously and lovingly cherished by its inhabitants.
The Lazienki Museum had the exciting vision of creating a 'Garden of the 21st Century' with an exhibition hall in the south-western corner of the park.
The site for this garden is quite small in comparison with the rest of the park and it has a pointed triangular form which is challenging from a design perspective. By reinforcing the Chinese avenue and the planting along the edge of the park we accepted and even dramatized the existing spatial quality.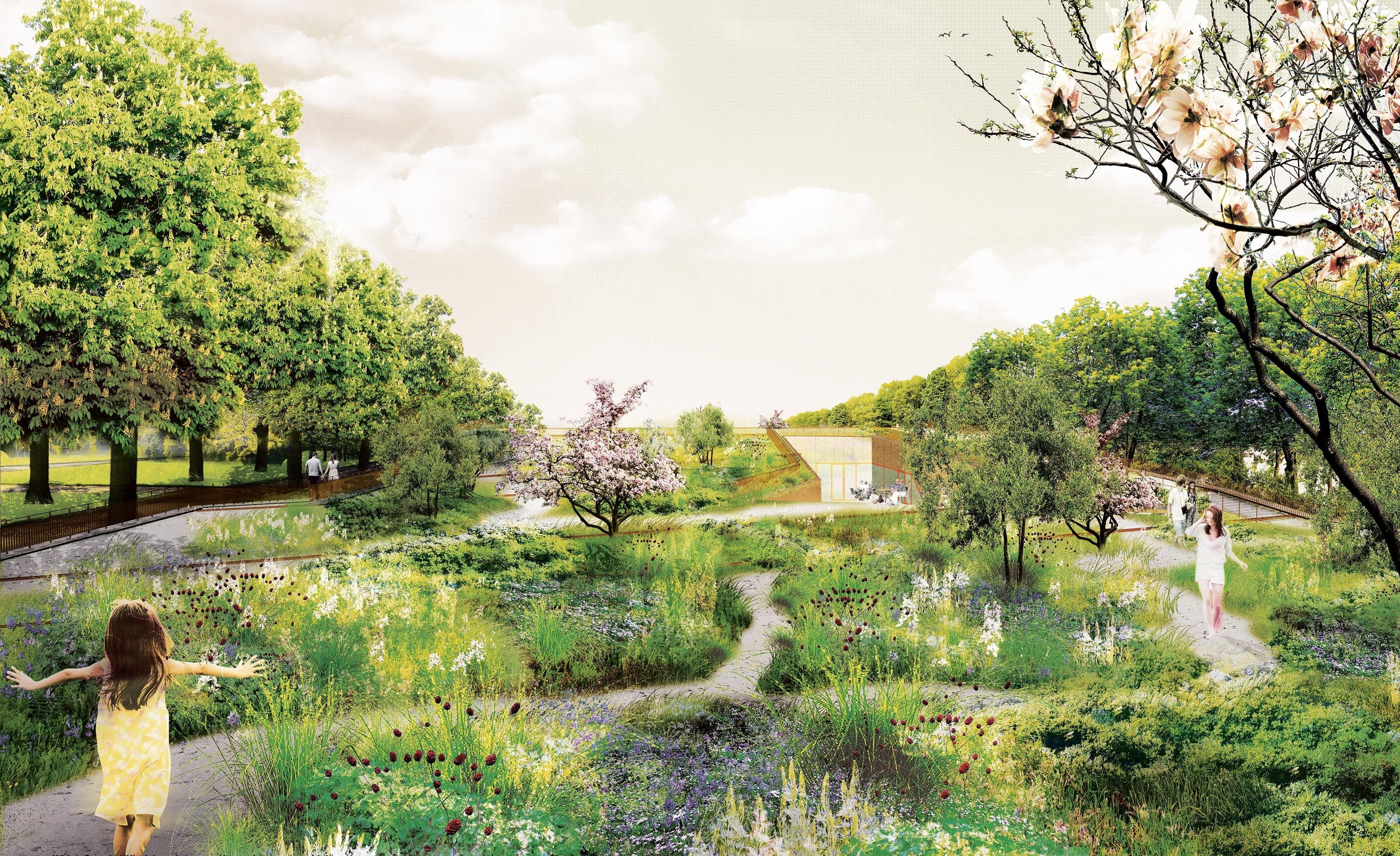 We furthermore left the space open by placing the exhibition hall under the undulating garden which resembles a folded landscape. The entrances to the exhibition hall are incorporated into the very stretched retaining walls on both sides.
Through centuries gardens have always been the expression of the relationship of humanity towards nature. So what is our present attitude, our present relationship towards nature?
It is in our power to dominate and exploit nature and natural resources but in the end to our own detriment. There is however a slowly developing attitude of respect for the forces of nature and a willingness to really understand and work with those forces. This awakening attitude should be expressed in the Garden of the 21st Century.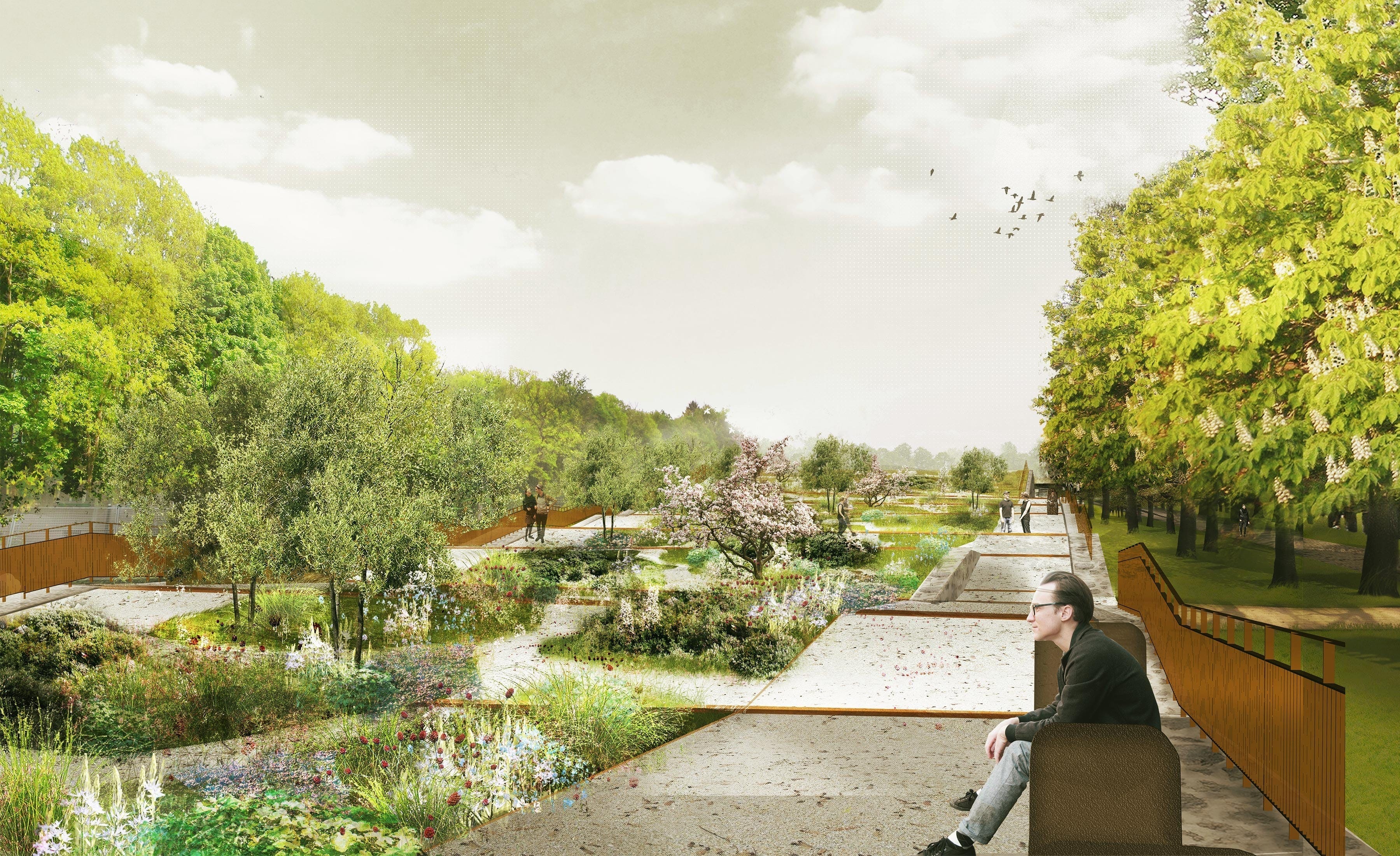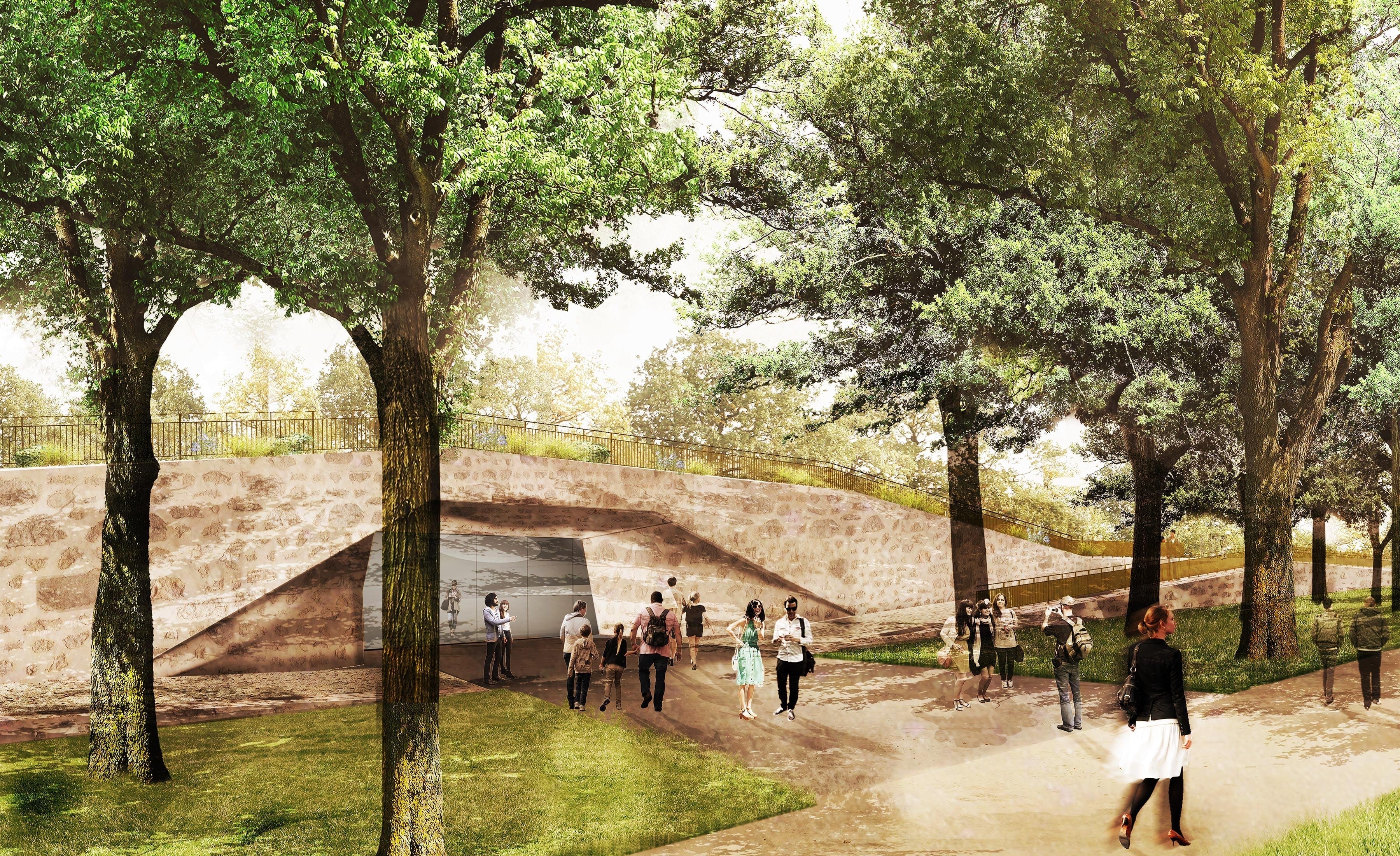 We therefore propose a flowering meadow in which the richness and variety of nature is exposed. An open, inviting, spacious and joyful garden for everybody but with a multi-layered meaning for the informed observer. This garden will not be maintained by intensive pruning, planting and weeding. No. It is a continually changing meadow that is carefully composed to suit this specific location in this specific climate.
A garden able to gradually enrich itself by careful and loving coaching. A meadow that is beautiful in all seasons, not because it always flowers, but because it shows that there is beauty in every season, even in winter when the plants stay uncut to show their abstract basic forms and often expressive seedpods.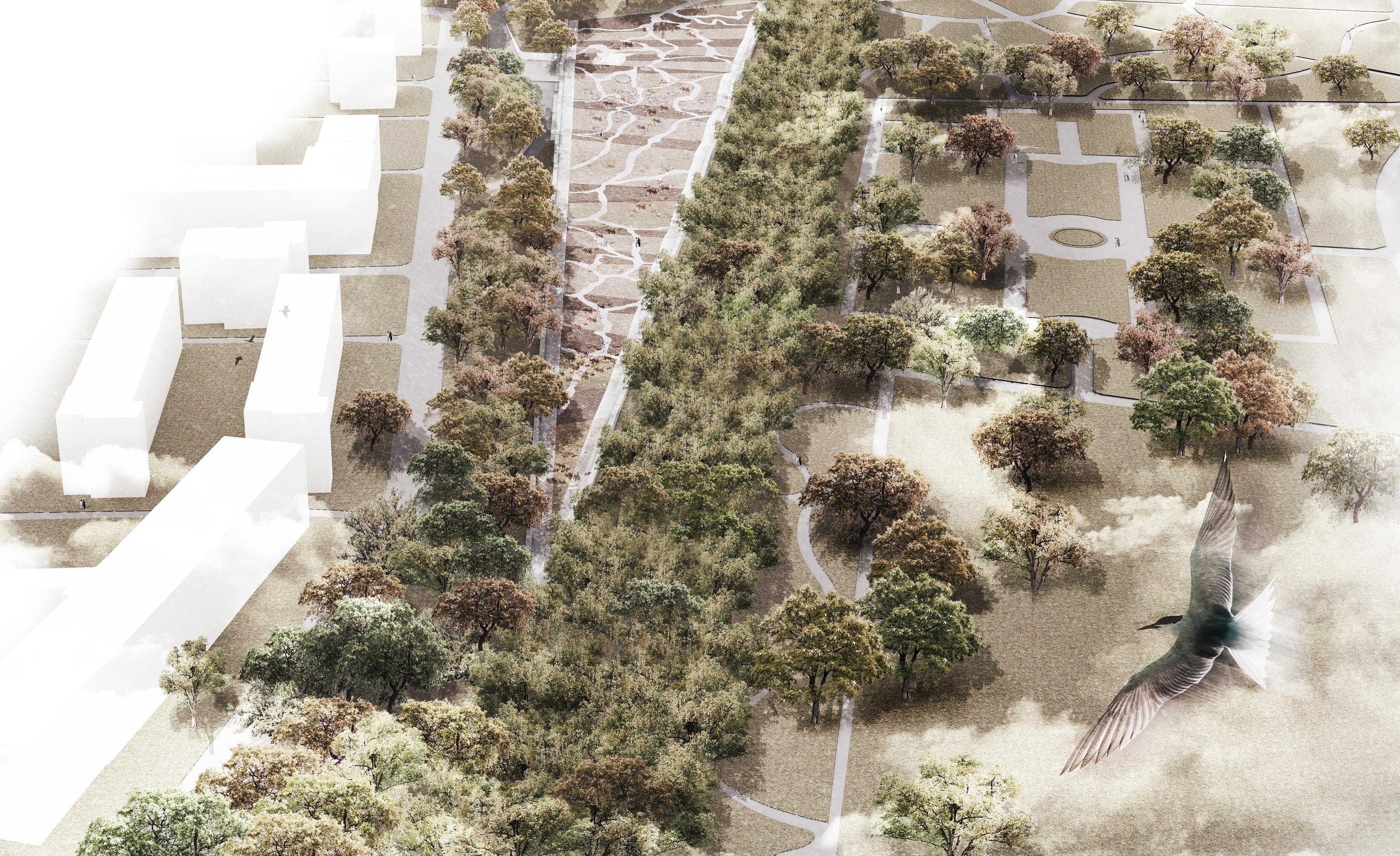 Locatie

Warsaw

Status

Ontwerp

Samen met

Mecanoo - Michael van Gessel

Team